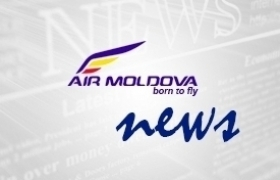 New rules for travel between Italy and Moldova
13/10/2020
Following the last government decree dates 13 October 2020, the rules for travel between Italy and Moldova have been changed and somehow made more flexible.
The new government decree which was issued on 13/10/2020 has modified the previous rules and is making air travel between Italy and Moldova easier. Main news are the following:
Moldovan citizens with a valid Italian residence permit (permesso di soggiorno) obtained before 9JUL20, are allowed to enter Italy,
Direct family members of citizens under point 1 above, can also enter Italy,
Moldovan citizens who can prove serious health or study reasons, can also enter Italy,
IMPORTANT! Any Moldovan passenger arriving from Moldova and willing to enter Italy will have to present a negative molecular COVID test passed no more than 72 hours before entry into Italy.