Home /
Clients
Clients
---
Air Moldova
GS AIR are the General sales Agent of Air Moldova in Italy. As such, GS AIR are authorized dealers for Air Moldova in Italy. We are therefore able to offer the most competitive rates for all the destinations served by Air Moldova, in particular from Italy to Chisinau.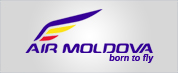 ---
Azerbaijan Airlines
Azerbaijan Airlines (AZAL, Azeri: Azerbaycan Hava Yollari) was founded in April 1992 and has its main base in Baku, Azerbaijan's capital. The company is owned by the Azeri state and operates both passenger and cargo air services between Baku and various CIS countries, Europe, China and the Middle East. AZAL currently employs around 4200 people.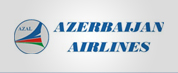 ---
Philippine Airlines
Philippine Airlines, also known as PAL, is the Filipino flag carrier. The company started their operations in February 1941, which makes PAL the oldest and longest-serving airline in south-east Asia.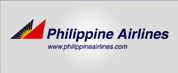 ---
Uzbekistan Airways
Uzbekistan Airways (HY) was created in 1992 following the dissolution of USSR and as a response to the need of the country to re-build its transport infrastructure. On top of that, the creation of Uzbekistan Airways has been also a way to place Uzbekistan once again as the "door" between East and West, thanks to the fortunate geographical position of the country.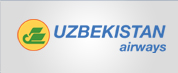 ---
Interjet
Interjet is Mexico's third largest airline after Aeroméxico and Volaris. The airline operates scheduled flights to and from various destinations within Mexico, as well as to and from the Caribbean, Central America, North America and South America out of Mexico City and Cancun International airports.