Home /
Clients
Clients
---
Air Moldova
GS AIR are the General sales Agent of Air Moldova in Italy. As such, GS AIR are authorized dealers for Air Moldova in Italy. We are therefore able to offer the most competitive rates for all the destinations served by Air Moldova, in particular from Italy to Chisinau.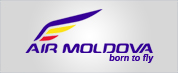 ---
Azerbaijan Airlines
Azerbaijan Airlines (AZAL, Azeri: Azerbaycan Hava Yollari) was founded in April 1992 and has its main base in Baku, Azerbaijan's capital. The company is owned by the Azeri state and operates both passenger and cargo air services between Baku and various CIS countries, Europe, China and the Middle East. AZAL currently employs around 4200 people.

---
Philippine Airlines
Philippine Airlines, also known as PAL, is the Filipino flag carrier. The company started their operations in February 1941, which makes PAL the oldest and longest-serving airline in south-east Asia.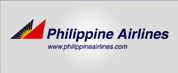 ---
Uzbekistan Airways
Uzbekistan Airways (HY) was created in 1992 following the dissolution of USSR and as a response to the need of the country to re-build its transport infrastructure. On top of that, the creation of Uzbekistan Airways has been also a way to place Uzbekistan once again as the "door" between East and West, thanks to the fortunate geographical position of the country.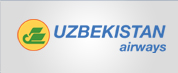 ---
HiSky
HiSky formally started its operations on December 11, 2020, when the airline obtained its Air Operator Certificate (AOC) in Romania, followed, on February 19, 2021, also by the certification issued by the civil aviation authorities of Moldova. On 22 February 2021, the airline started flying to Dublin and Lisbon from its first hub in Cluj-Napoca, Romania. Numerous new destinations were subsequently added to these flights, in Europe and in Italy. To date, HiSky operates to four Italian cities: Rome Fiumicino, Bologna, Venice Marco Polo and Milan-Bergamo.
HiSky intends to present itself as the reference company both for journeys from Italy to Moldova (flights from Rome, Bologna, Venice and Bergamo to Chisinau) and for journeys from Romania to Europe.