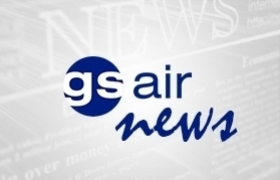 Reduction of GS AIR corporate activities due to COVID-19
12/03/2020
According to the last measures taken by the Italian government, GS AIR corporate activities will be reduced from 12 to 31 March 2020
Dear colleagues/passengers,
due to the last exceptional measures taken by the Italian government to control the spread of COVID-19, GS AIR is compelled to reduce its corporate activities to the bear minimum until 31 March 2020. Consequently, our reaction times to your requests will be longer than usual. We ask you to refer to the following contacts during this period:
For any request about individual or group reservations, please write to: onlinesales@gsair.it
For any request about administration (payments, sales reporting, etc.) please write to: amministrazione@gsair.it
Our offices will be closed to the public until 31 March 2020. We ask our customers not to travel to our offices.
Our nationwide phone number – 199 201 701 – remains active although waiting time might be longer than usual.
Let's hope this COVID-19 emergency will soon pass, thanks to the cooperation of all involved.