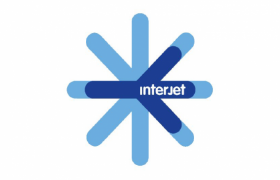 Promo anniversary INTERJET - up to 80pct off
06/12/2019
Up to 80% off flights in our 14th anniversary sale!
Treat yourself to that long-awaited vacation with our amazing anniversary sale! Buy your tickets from today up until December 9th and get up to 80% off flights. Club Interjet members even get an extra 5% off!
Not planning to travel anytime soon? No problem, book now and fly anytime up until November 30th 2020.
Whether you want to swim in crystal clear waters in Cartagena, explore bohemian neighborhoods in Mexico City, or discover pre-Hispanic ruins in Guatemala, we've got the discounts to make your dream vacation a reality.
Don't miss out on our anniversary sale!
Terms and conditions:
Up to 80 % off
Purchase flight tickets from December 3rd, 2019, to December 9th, 2019 and travel from December 3rd, 2019, to November 30th, 2020.
This promotion is subject to availability.
This offer is not valid with other promotions or discounts, and it doesn't apply to group sales.
The prices shown in USD will be converted to the local currency of the country where the flight booking is being made, according to the valid exchange rates at the moment of the purchase.