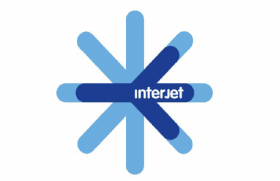 Interjet fly also to Ecuador, Colombia and Perù now
28/11/2019
Ecuador, Colombia and Perù get closer to Italy with INTERJET!
Interjet Airlines keeps expanding its network from Mexico to several South America destinations including Quito and Guayaquil - Ecuador, Bogotà, Medellin and Cartagena - Colombia and Lima - Perù. These new flights will serve both the business and leisure traveler expanding Interjet's footprint into South America.
"South America is a growing and significant market for both business and leisure travel", said Julio Gamero, Interjet's Chief Commercial Officer. "With our expanded service, passengers to and from these destinations can now have convenient connections in Mexico City to the USA/Canada, but also to Italy thanks to the recent code share agreement with Alitalia" he added. As an example, Interjet's new service to Medellín, Colombia operate using Airbus A320 aircraft seating 150 passengers. Round trip promotional fares between the U.S., Canada and Medellin, will start as low $350.00 taxes included.
Interjet flights via Mexico City offer smooth connections from Italy to Peru, Colombia, Ecuador, Costa Rica, Guatemala and Cuba, round-trip, such as:
| | | | |
| --- | --- | --- | --- |
| Destinazione | Itinerario | N.volo | Orario |
| Ecuador | FCO - MEX | 4O 9801 | 10:40 - 17:15 |
| | MEX - UIO | 4O 2774 | 21:05 - 02:35+1 |
| Colombia | FCO - MEX | 4O 9801 | 10:40 - 17:15 |
| | MEX - BOG | 4O 2934 | 01:40+1 - 07:05+1 |
| Perù | FCO - MEX | 4O 9801 | 10:40 - 17:15 |
| | MEX - LIM | 4O 2892 | 22:30 - 05:30+1 |
| Costa Rica | FCO - MEX | 4O 9801 | 10:40 - 17:15 |
| | MEX - SJO | 4O 3922 | 22:00 - 01:00+1 |
| Guatemala | FCO - MEX | 4O 9801 | 10:40 - 17:15 |
| | MEX - GUA | 4O 2914 | 21:15 - 23:15 |
| Cuba | FCO - MEX | 4O 9801 | 10:40 - 17:15 |
| | MEX - HAV | 4O 2902 | 20:30 - 01:15+1 |
For more information regarding Interjet's expanded South America service or to make a reservation in Italy, contact GS AIR: interjet(at)gsair.it