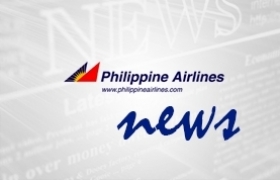 TEMPORARY CLOSURE OF CLARK INTERNATIONAL AIRPORT DUE TO EARTHQUAKE
23/04/2019
Due to magnitude 6.1 earthquake that hit Central Luzon (Philippines) yesterday, Clark Airport Authority has declared the temporary closure of Clark International Airport (CRK) until 07:40 P.M. MNL local time today, April 23 (Tuesday), pending the assessment and repair of the damage incurred by the Clark terminal building.
Manila Airport Terminals did not incur any damage; flight operations to / from Manila remain normal.
Affected passengers have the option to rebook/refund their flights within thirty days from original flight date with penalties waived. We urge passengers with flights to/from Clark to check status of their flights by logging on to www.philippineairlines.com and clicking the flight status button as early as 48 hours to their estimated time of departure. They may also call the PAL Hotline at +632-855-8888.