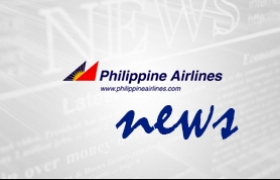 04/01/2022
Philippine Airlines has officially emerged from the Chapter 11
Dear colleagues and partners,
Today, we am happy to share the good news that our financial restructuring process is now complete. Philippine Airlines has officially emerged from the Chapter 11 process with a strengthened balance sheet and is well positioned for the future. We have reduced our debt by US$2.0 billion, streamlined our fleet and acquired additional liquidity that enables us to reinvest in our operations.
We have achieved this milestone with the strong support of our creditors, the enduring commitment of our shareholders, the collective efforts of the 4500 outstanding members of the PAL team around the world, and the continued collaboration with our industry partners like you.
As we emerge from the four months of our court-supervised restructuring, a shorter period than most typical Chapter 11 proceedings, we have a streamlined fleet of 70 aircraft deployed on a global network of routes linking the Philippines to North America, the Middle East, Australia and much of Asia. We expect to restore more routes and increase flight frequencies as travel restrictions ease and borders reopen. In all our operations, we will continue to uphold the strictest safety measures in line with our highest priority: the safety and health of the passengers who entrust their journeys to us.
We look forward to bringing you new products and services in addition to the same great fares that our customers expect from PAL. You can assure your customers that we will continue to fulfill all refund obligations in accordance with existing company policies. We are grateful for the trust and support that you have extended to Philippine Airlines, and we are committed to being a faithful industry partner long into the future.
Maraming Salamat!