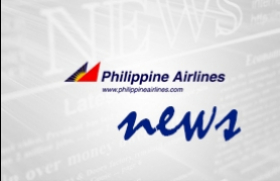 REQUISITI DI TRANSITO PER VOLI INTERNAZIONALI A MANILA
23/11/2021
Due to the COVID-19 pandemic, transit restrictions have been implemented in Manila. Immediate connecting flights for international to domestic routes are not allowed.
Only domestic to international, domestic to domestic, and international to international* routes from Green List and Yellow List countries are allowed at this time.
*Conditions apply to international to international transfer:
Issued ticket for PAL flights with international to international connections should be single ticket (one ticket). Split tickets are not allowed.
Connection shall be on the same day. Check through is only allowed within same day, overnight stay is restricted.
Details:
PR to PR Connection (not including codeshare)
Within Terminal Transfer (T1/T2/T3)
Interterminal Transfer:

T1 to T2 - Airside
T2 to T1 – Airside

Connection must be on the SAME DAY.
NEXT DAY connection is NOT ALLOWED.
Minimum Connecting Time (MCT) shall be followed.
International transit passengers shall undergo health and requirements check conducted by the Bureau of Quarantine (BOQ) upon disembarkation.
Passenger must be able to present the following:
? One Health Pass QR Code (Electronic Health Declaration)
? Negative COVID-19 test result if required at final destination
? Travel and Health Insurance (w/COVID19 coverage) if required at final destination
For the complete list of Green and Yellow countries that are allowed to transit in Manila, go to Arriving In The Philippines (philippineairlines.com).