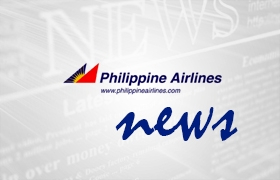 Philippine Airlines – aggiornamento circa la sospensione delle operazioni
30/04/2020
A causa delle restrizioni imposte dalle autorità filippine (c.d. Luzon Enhanced Community Quarantine), tutti i voli domestici e internazionali di Philippine Airlines sono cancellati fino al 15 maggio 2020.
Dear Valued Travel Partners,
we confirm that all Philippine Airlines domestic and international flights are cancelled up to May 15, 2020, in line with the extension of the Luzon Enhanced Community Quarantine until May 15th.
We intend to resume flying by May 16, 2020, if allowed by government authorities, global public health conditions and the travel environment.
We will announce the list of operating flights and routes once finalized.
If your flight is cancelled, we assure you that your ticket is safe and remains valid. We have enhanced our policies to give you more flexibility due to the evolving COVID-19 situation.
From the Heart of the Filipino, God bless you and Mabuhay.